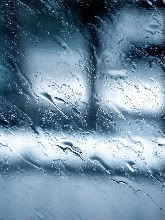 It's a rainy day in NY. Fairly quiet which is the way I like it! I know this is NY and it's not going to be quiet. I'm not talking about the cars passing by honking their horns, I'm talking about the people talking loud and hollering so Junior, Sonia or Ana can come down to open the door! Get a damn key or call them on the phone...

I went to sleep early last night, 12:45 AM (that's early for me, lol). Wasn't in the best of moods yesterday. Today I feel a lot better which is why I'm blogging. Lets hope I keep feeling like this throughout the whole day!
On to today's Thursday Thirteen - Some of my favorite TV Shows because I have many! If you would like to join you can go here.













Pin It Now!